Watch: 'For All Intents And Purposes, I Am A Woman' Says Bruce Jenner In Heroic Interview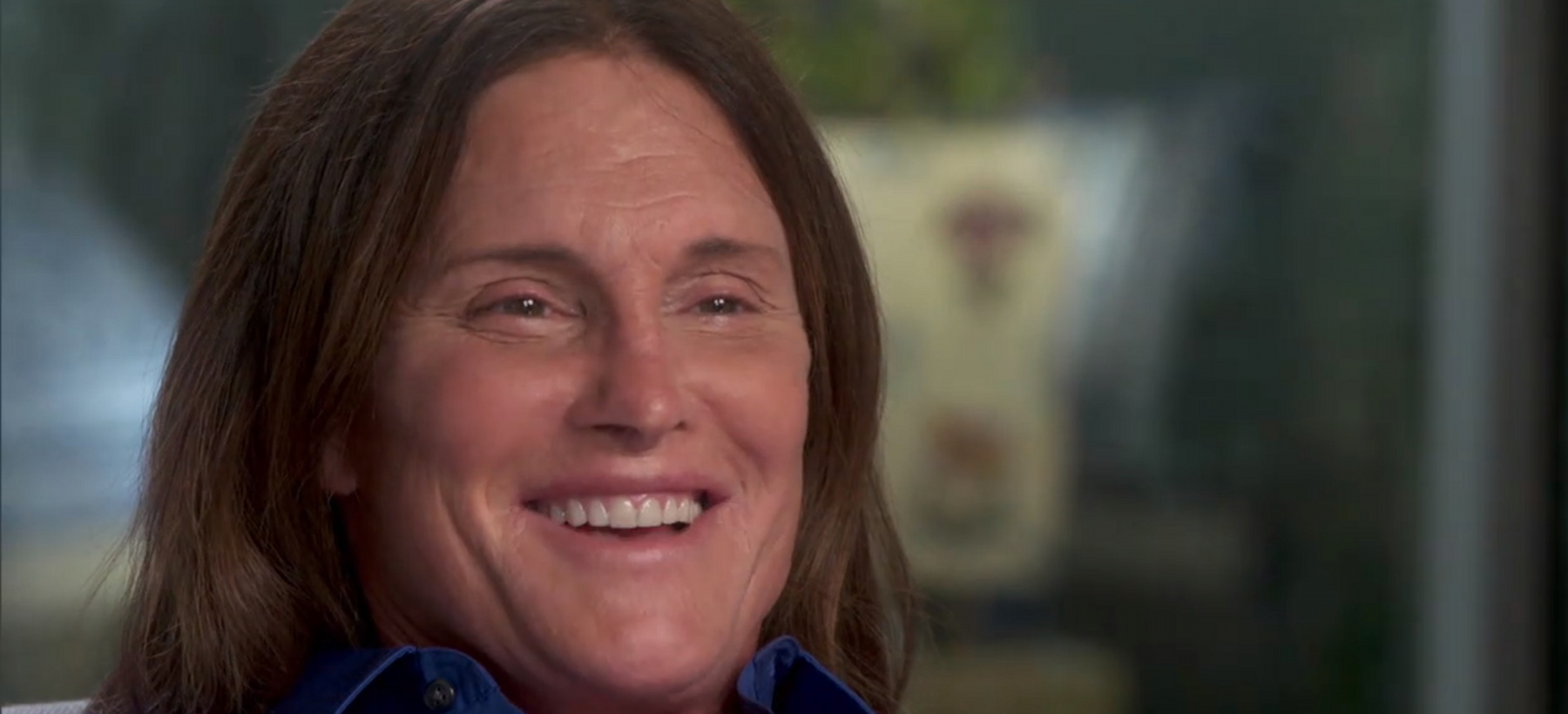 In a groundbreaking, beautiful, revealing and insightful interview, Bruce Jenner reveals he has always felt he is a woman.
"For all intents and purposes, I'm a woman," Bruce Jenner, in an interview Friday night told ABC's Diane Sawyer.
It was the culmination of months, and even years, of public speculation that the 65-year old Gold medal Olympic athlete and recently-divorced husband to Kris Jenner (formerly, Kardashian) is transgender.
The interview is wide-ranging, honest, and for the first time allows the vast majority of Americans to see, hear, and understand a transgender person, and their journey.
"People look at me differently. They see you as this macho male, but my heart and my soul and everything that I do in life -- it is part of me," Jenner said. "That female side is part of me. That's who I am."
He also said that at least for now he still prefers male pronouns, and still calls himself Bruce, although on occasion used the word her.
Sawyer asks, "So Bruce Jenner is?"
"God's looking down, making little Bruce," Jenner explains, saying this is how he described himself to his children. "He's looking down and he says, 'Okay, what are we going to do with this one?' Make him a smart kid, very determined, and he gave me all these wonderful qualities. And then at the end when he's just finishing, he goes, 'Wait a second, we gotta give him something. Everybody has stuff in their life that they have to deal with, what are we going to give him?' And God looks down and chuckles a bit and goes, 'Hey let's give him the soul of a female and let's see how he deals with that.'
"So here I am stuck, and I hate that word a girl stuck in a guy's body. I hate that terminology. I'm me. I'm me. I'm a person. This is who I am. I'm not stuck in anybody's body, it's just who I am as a human being. My brain is much more female than it is male. It's hard for people to understand that but that's what my soul is.
"I look at it this way. Bruce always telling a lie. He's lived a lie his whole life about who he is. And I can't do that any longer."
This has been reposted from New Civil Rights Movement.