Video director for a National Football League team comes out as gay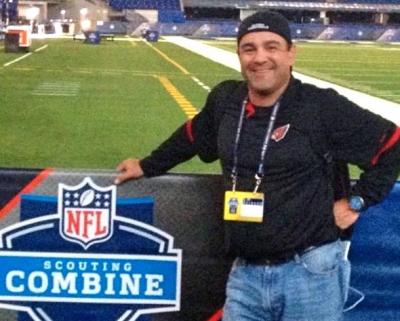 After spending 17 years as a National Football League employee, Rob Brakel is tired of being in the closet. He's come out to the league and his team, the Arizona Cardinals.
In a Outports profile, the video director explains why he decided to be out.
'I don't care anymore,' Brakel said in the 11 December Outsports article.
'Everyone around me knows who I am. I'm a guy who will give the shirt off his back to help you. I'll do whatever I can to help people. And I've had enough.'
The most immediate reason is the new book by Robbie Rogers. In Coming Out to Play, the American soccer pro chronicles how he always knew he was gay but didn't act on it.
On a recent team flight, Brakel was reading the book as players walked by.
'He knew some might look down and see his choice of reading material, but he didn't care,' Outsports writes. 'Not only was he engrossed in the story, many of them already knew or suspected he was gay.'
When Michael Sam came out before the NFL Draft, Brakel decided it was time he talk to Cardinals' coach Bruce Arians.
Both knew each other from their time with the Pittsburgh Steelers. Brakel worked for the team from 1998 to 2007; Arians from 2004 to 2011.
At some point this year, Arians spoke to the team about gay players. Brakel notes the coach told them 'there was probably a Michael Sam in the room.'
'That Michael Sam was me,' the video director continued.
Brakel is the second sports official to come out this month. At the start of December, Dale Scott became the first umpire in Major League Baseball to publicly announce he's gay.
This has been reposted from Gay Star News.