Veil Lifts off Transgender Turkey as Trans Candidate Runs for Parliament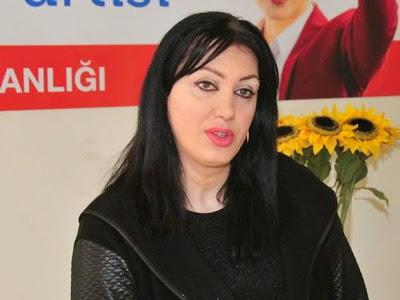 Turkey is a Muslim country where the very existence of transgender people, only now coming out of the shadows, is endangered.
"God just wants me to be me," says a trans woman named Sechil, 40, who out of fear, chose not to give the newspaper her last name, in an interview with the International Business Times.
Noting that she is a devout follower of Islam who prays five times a day and observes Ramadan, Sechil rebuffs claims that being transgender is contrary to the teachings of the prophet, Muhammad. Although being trans in many conservative Muslim countries as well as elsewhere around the world can be deadly, Sechil takes heart in the fact that a woman named Deva Ozenen is running for a seat in the Turkish Parliament.
"Having a transgender woman run for parliament is a massive achievement for the community," Sechil told IBT. "There was a point not long ago that transgender people couldn't walk down the street without getting harassed. Now there is one running for office. It is such an improvement."
According to the U.K-based Independent newspaper, which recently interviewed Ozenen, the woman who would be Turkey's first transgender person elected to national office is a both a target for threats and ridicule, but also a symbol of hope.
"If we are waiting for Turkish society to get ready for us, we'll wait a long time," Ozenen, 37, told the Independent. "We are going against the tide. We are trying to get our rights and we don't care if society is ready for this or not."
Read the full article here.
This article has been reposted from The Advocate.