The following is reposted from LGBTQ Nation.
United Nations to begin recognizing staff members' legal same-sex unions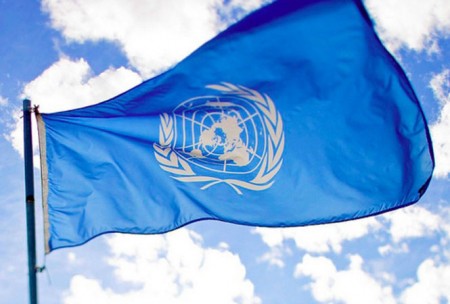 The United Nations has announced it will begin recognizing staff members' legal same-sex unions according to the laws where the union was established.
The change was detailed in a policy statement issued by UN Secretary-General Ban Ki-moon on June 26:
"Previously, a staff member's personal status was determined by the laws applicable in their country of nationality. Now, personal status will be determined instead by the law of the competent authority under which the personal status was established."
Describing the new policy, Ban said, "Human rights are at the core of the mission of the United Nations. I am proud to stand for greater equality for all staff, and I call on all members of our UN family to unite in rejecting homophobia as discrimination that can never be tolerated at our workplace."
"All staff members are part of the UN family and deserve to be treated equally," he added, in an article posted on LinkedIn.
The landmark policy reform follows a pledge by the Secretary-General to address discrimination against staff based on sexual orientation.
"What this means is simple: if you are in a legal union, the UN will recognize it. If you were thinking of entering into one, you can now do so with the full knowledge that the UN will recognize it, said Hyung Hak Nam (Alfonso), President of UN-GLOBE, which represents LGBT UN staff.