TV weatherman announces on Facebook that he's a new father - and he's gay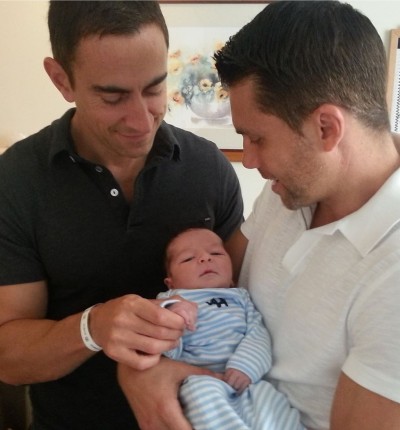 Adam Joseph, a weatherman for the ABC affiliate in Philadelphia since 2005, shared some big news on his Facebook page Wednesday (6 August): He's a new father - and he's gay.
He wrote: 'The action news team has grown again! I am ecstatic to introduce Jacob, the newest love of our lives. My partner Karl and I welcomed him into our world on August 5th at 1:41am.
'He tipped the scales at 9lbs 1oz and was over 21 inches long! He was a bit stubborn to arrive, but once he did he's been mellow, attentive, and constantly looking around.
'We are simply overjoyed and ready to spoil him with unconditional love!'
Joseph is the station's weekday meteorologist and appears on the station's Thanksgiving Day Parade and on preview specials for the city's auto show and flower show among other events.
He also occasionally fills in on ABC's Good Morning America.
This was reposted from Gay Star News.