Transitions
Transitions is the name of the newsletter which I have been receiving at work the last few weeks. This is a new newsletter which we are only receiving temporarily. The reason for the newsletter? After 50 plus years, the fire department which I have worked for my entire career is going on its last call. We are being merged into the county's fire department. This is not a new trend, it has happened before in counties all over the country. It is usually done as a cost savings measure as well as a way to increase the level of services for the citizens we serve.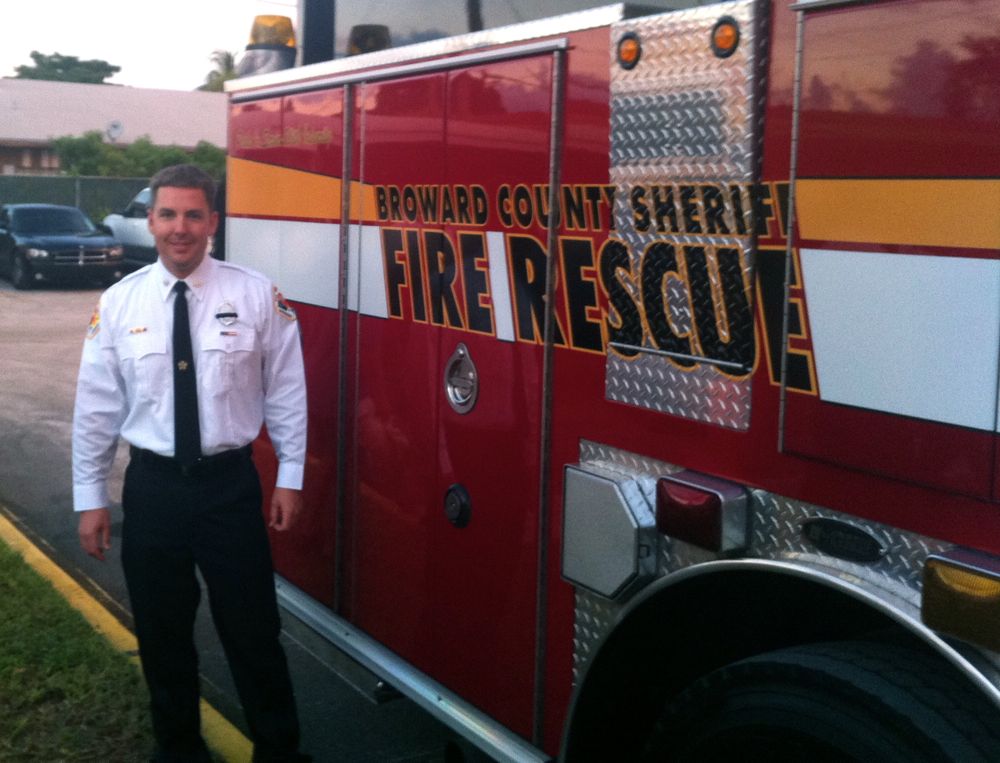 There are a few things which make this a little more unique at least for me. One of these things is that the county's fire department is actually under the umbrella of the county Sheriff. So we are officially known as Broward Sheriff's Office Department of Fire Rescue. This approach allows for a better more congruent approach to public safety. A large majority of our calls are run in connection with the sheriff's office anyway. When we respond to a structure fire, a car accident, or a domestic violence call, there is always at least one officer responding to the call with us anyway. The fact we are now all part of the same agency allows for better enter-department training as well as development of cross agency operational guidelines.
Another unique aspect is the size of the agency. My department had approximately 150 sworn members. My new department has approximately 700 sworn members on the fire rescue side and is continuing to grow. The overall agency has almost 6,000 employees, both sworn as well as civilian. The entire city I worked for did not have that many people working there. Where I knew everyone in the fire department and a good number of other city employee's, I don't know that I will ever know all the members of my new department.
This merger now makes me an employee of Broward County. That is a good thing. Broward County is rather progressive and offers it's employees same-sex partner benefits. If I were to have a partner, as long as we were in a legal domestic partnership, we would be entitled to the same level of benefits as if we were married. This is common place in some areas of the country and in others it is unheard of. Unfortunately, I don't have a partner to take advantage of this right now, but hopefully in the future I will be able to.
The fact that I now work for the county means I will have access to a number of new opportunities in the department. There are a number of specialized teams which we did not have at my old department. The county provides fire rescue coverage to Port Everglades, the largest cruise port in the world, as well as Fort Lauderdale International Airport. These two areas alone provide the opportunity for some exciting new specialties in the fire service.
And last, my new agency apparently has a couple of openly gay and lesbian members. Although I do not know any personally, I am sure over time this will change. This will also hopefully help me in my process of coming out all over again. I was completely out of the closet in my previous department and had a good experience overall. Now I get to do it all over again! I don't believe I will change much about how I do this. I'm sure each time the topic comes up it will be a bit unique, but I know I will never hide this fact about me. The only way I will ever change negative views of our community is to provide a positive example for people to see.
As I go through this journey I will periodically update everyone on my adventures. I will share any good encounters as well as those which were not that great. I'm hoping this will provide others with the courage they may need to take that huge step in coming out at their jobs. You are not alone, and if you ever need someone to talk to, I'm always an email away.
Until the next time,
-Brett