Trans woman at 81: 'It's never too late to be yourself'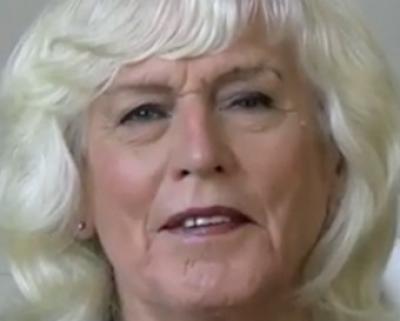 A trans woman has claimed she is the oldest person to have genital reassignment surgery in the UK - at the age of 81.
Ruth Rose, a former RAF navigator, knew she was a woman at the age of nine but has had to wait decades to feel truly happy in the body she is in.
She is now speaking out, saying trans people should be able to live their real lives at any age.
'I'm enjoying the fact that I have made the transition,' she said.
'My main thing in life isn't going around saying I am a lady now. But not a day had gone by since I was nine when I didn't think I was in the wrong body. I always felt I was a woman.'
Rose, a campaigner for Age UK, said it was a hip and knee replacement that wondered whether it was time for her to get the surgery. While she was happy having made the transition without it four years ago, she said she wanted to feel more 'feminine'.
'It was my doctor who told me to go ahead. She said, "Go to the clinic and get it done,' she told the Sunday People.
'My doctor had said I should have the gender ­transformation operation but I thought I was too old. I thought I had left it too late. But the surgeons wouldn't have done it if they didn't think I could go through with it.
'I am the oldest person to have it done.'
Rose added: 'It fills me with joy in so many ways that I notice my womanhood. It just falls into place'
This has been reposted from Gay Star News.