#Trailblazer: Dan Gillespie Sells: 'On the road with the band, people assume you're straight'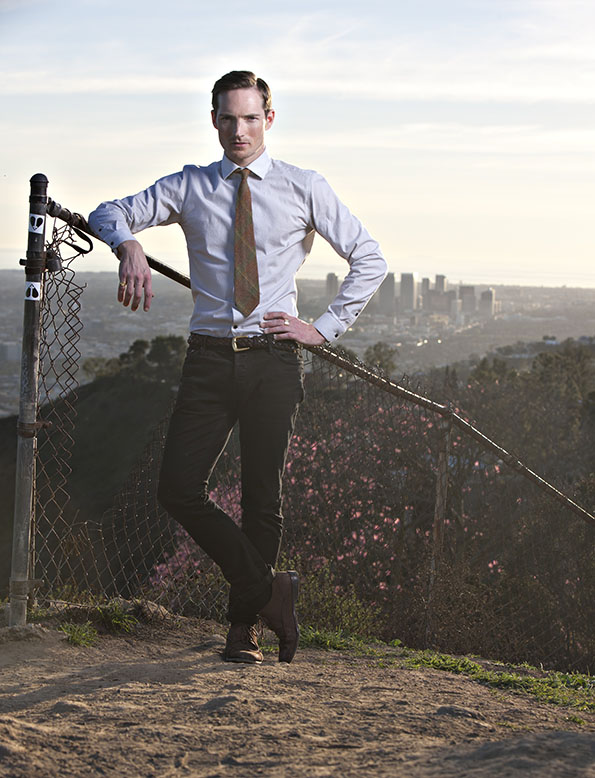 Where were you going the last time you got on a plane?
My last flight was quite a while ago! It's unlike me to spend so long on the ground but I've been working on album five with the band. I took a flight to Edinburgh in August for the Fringe Festival.
What were your family holidays like as a child?
In a caravan travelling around a wet Ireland, with lots of music and lots of appalling weather – never a sun tan to be seen! It was perfect. We didn't have a lot of money, but we enjoyed our childhood a lot.
What is top of your travel bucket list?
I've not yet seen Central or South America. I can't decide where to start but I hope to make it happen in 2015.
What's it like travelling the world with the band?
There's something about driving around America on tour buses, it gives you a whole different experience, because everything's on the road. Sometimes it's two or three days between destinations. You get to see everything out the window, and I do love it when the tour bus stops at some dusty old diner – you do feel like you're at the movies.
Have you ever faced discrimination abroad?
I think it's different being with the band – people assume that you're straight. In the UK, everyone knows I'm gay because I'm open about it. When you travel to a territory where you're not so well known, you get all the girls [hitting on you]… But I'm lucky, that's as bad as it gets!
Where is your favourite place in the UK?
There's something about Wales I think is amazing. The beauty, the seaside towns. There's a place called Aberdovey that's just beautiful.
Where is the most random place you've visited?
My work has taken me to some random places! It's hard to pick between them but off the top of my head I would say Helsinki in the winter was not only odd but dark! And one particular tour of the USA had us visit many towns you would never normally see. One gig in Norfolk, Virginia sticks in my mind.
To visit The Feeling's official website, click here.
This has been reposted from Gay Star News.