The following is reposted from Towleroad.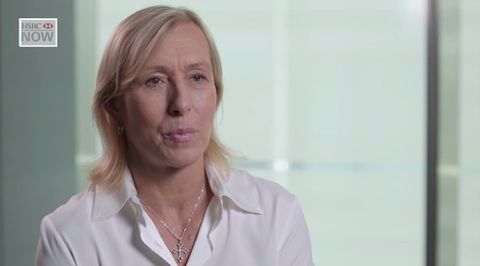 Tennis Legend Martina Navratilova Shares Her Coming Out Story With HSBC Now
Tennis legend and LGBT rights activist Martina Navratilova dropped into HSBC's London offices during WorldPride week to talk about her coming out experience.
Navratilova, who won Wimbledon a record nine times, also talked about why diversity is important for business.
During the visit, which was triggered after Navratilova saw HSBC NOW's video with HSBC UK CEO Antonio Simoeson on being an out leader, she says:
"The people that don't hide anything about who they are will be much happier. It will be a much happier workplace, better performance, and better bottom line at the end."