Teacher Pens Piece About Being Gay and African-American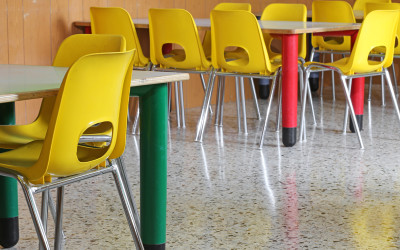 Gary Hamilton is a 5th grade special education teacher who, after having been a teacher for nearly ten years, has decided to come out to his students and colleagues. In the piece he wrote for Education Week, Hamilton discusses why it took him so long to come out as gay, and the difficulties that young, black males face when confronted with being open about their sexuality.
Hamilton begins by discussing the struggles faced when living in low-income, minority neighborhoods, where things like racism and poverty take precedent over one's sexuality. Often times, he says, "acting outside of the strong heterosexual male stereotype is seen as weakness, equated with being defective," and this can inhibit many young, black males, himself included, from living openly with their homosexuality. Hamilton goes on to recount how he kept his sexuality suppressed for most of his teenage years, but that the conflict continued to build up inside of him.
His ultimate reason for coming out was his students. "I have the responsibility to increase my students' awareness and support those students that may be struggling with their own sexual identities," he says. Among other reasons, he believes it's important for him to be an advocate not only within the black community, but also the gay community.  The responsibility he bears for addressing discrimination within both communities is critical for accepting his identity, and being able to openly share his experiences with his students when they discuss overall themes of injustice and societal conflict.
You can read Gary Hamilton's full story here.