Sir Ian McKellen Says Coming Out Made Him A Better Actor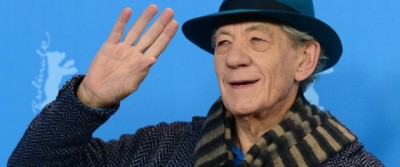 June marks Pride Month for the LGBTQ community. It's a time for us to come together to celebrate the triumphs we've achieved in our fight for equality. And while our victories have been many -- especially in recent years -- we must not forget the struggles that we continue to face and the LGBTQ heroes who have paved an easier path for us.
HuffPost Gay Voices recently caught up with one of those heroes -- Sir Ian McKellen. McKellen is being honored with the Trevor Project's Trevor Hero Award on June 15 and will be one of the four Grand Marshals at New York City's Pride celebration on Sunday, June 28. During our recent chat, he discussed what we should call him ("Call me Ian as long as you're kneeling down"), his own personal coming out story, his advice to LGBTQ youth and more.
Read the full article and interview here.
This article has been reposted from Huffington Post.