Rose of Tralee Winner Comes Out As Gay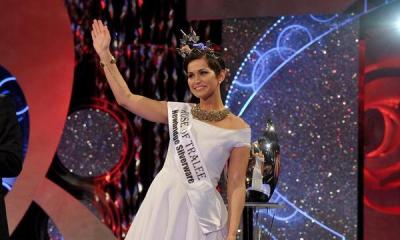 The winner of a competition celebrating Irish heritage has come out as gay.
Maria Walsh, 27, was crowned winner of the Rose of Tralee festival on the 19 August, and revealed her sexuality in an interview with Irish newspaper The Irish Sun on Sunday today (24 August).
'I'm not ashamed of my sexuality by any means,' she said.
The Rose of Tralee is a festival held annually in the town of Tralee, County Kerry, Ireland. The festival is similar to a beauty pageant where women of Irish descent from all over the world compete for the title, described as a 'global celebration of Irish culture.'
Walsh, from Philadelphia, spoke about starting a relationship with a woman and the support she received from her family.
'I'm confident in who I am as a person,' she said.
'To me, being gay is normal. I told my parents and they were supportive, as I knew they would be.
'The Rose of Tralee is about celebrating women's intelligence, careers, and their volunteer work. The question of sexuality never came up. To me, being gay is normal; it's natural.
Anthony O'Gara, executive chairman of the festival said the attention around her sexuality is likely to 'create some interest, hopefully all positive.'
The Rose of Tralee is a two-day festival which also includes a parade, concerts, theatre and markets, and has been running for 55 years.
Similarly, the former Miss Spain came out as gay on Instagram.
Patricia Yurena revealed the intimate snap of her girlfriend on the photo-sharing app, saying she did so impulsively.
This has been reposted from Gay Star News.