Poland makes history by electing its first openly gay mayor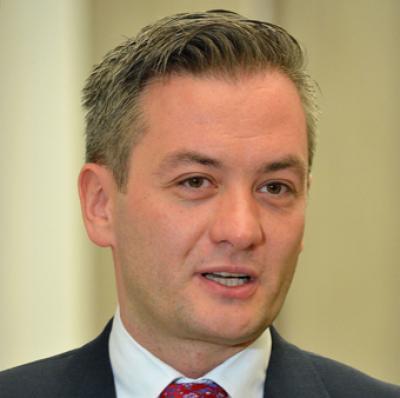 Poland has made history by electing the country's first openly gay mayor.
Voters in the Eastern European country, which is 90% Roman Catholic, showed their support behind LGBTI campaigner Robert Biedron.
The 38-year-old, a member of maverick MP Janusz Palikot's ultra-liberal 'Your Movement', won the mayoral elections in Slupsk, northern Poland, today (1 December).
He secured 57% of the vote, beating the ruling Civic Playform candidate Zbigniew Zonwinski.
'I will lead a very modest [local government], as this town is modest, as well as being one of the most debt-ridden in Poland,' Biedron told PAP news agency.
'The three limousines which are available to the mayor will no longer be mine, as I go everywhere by bicycle.'
Biedron is perhaps best known for when he ran as a MP and won the Gdynia-Slupsk constituency. He also set up the charity Campaign Against Homophobia.
The elections saw a small wave of liberalism fighting to be heard, with the elections for regional parliaments and municipal government seeing a record number of openly gay candidates in the race.
With none of the others won seats, Biedron's success is being hailed as an inspiration.
This has been reposted from Gay Star News.