Pennsylvania State Senator Jim Ferlo comes out: 'I'm gay. Get over it. I love it'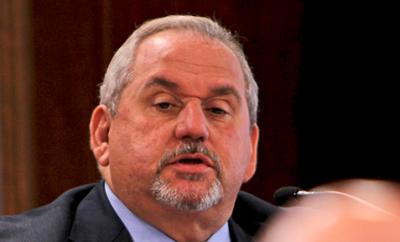 Pennsylvania State Senator Jim Ferlo was at a rally Tuesday (23 September) to push for his state's hate crime laws to be expanded to include LGBTI protections.
Then he shared with the crowd some information he had never shared publicly before: he is gay.
'Hundreds of people know I'm gay, Ferlo said. 'I just never made an official declaration.'
Ferlo added: 'I never felt I had to wear a billboard on my forehead. But I'm gay. Get over it. I love it. It's a great life.'
Ferlo joined openly gay state representative Brian Sims at the capitol in support support of Senate Bill 42 and House Bill 177.
The push comes on a day the three people - two men and one woman - were charged in the beating of a gay couple last week. The trio could not be charged with a hate crime under current law.
Said Sims: 'There's a million of us in this state and we deserve the same rights and the same protections as everybody else.'
This is reposted from Gay Star News.