Olympic figure skater Eric Radford comes out publicly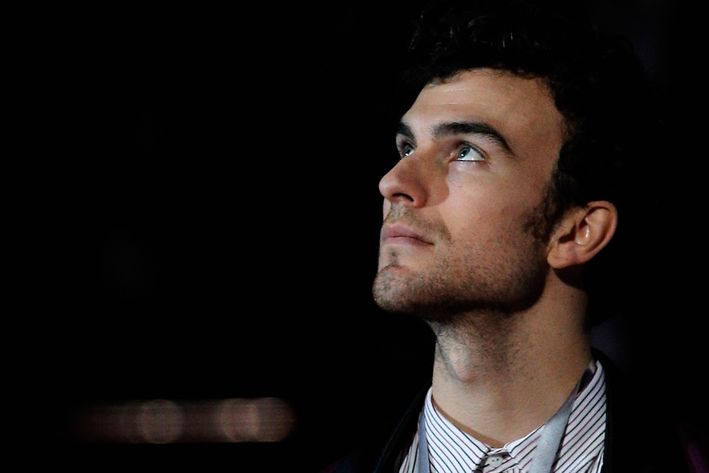 Eric Radford, a silver medalist in Olympic figure skating, came out as gay in an interview with Outsports.
Radford told Outsports that he knows stereotypes about homosexuality and figure skating go hand in hand, and he has never wanted to be seen as "the gay figure skater." He says people in his close circles have long known about his sexual orientation and he even toyed with the idea of coming out before or during the Winter Olympics in Russia.
At the Olympics in February a Canadian reporter asked him who was in Sochi to support him. It was an opportunity to subtly dip a big toe out of the closet in a very public way.

"Oh my family, some friends," he responded, "and my boyfriend."

The reporter opted to not include that last piece in her report. …

Still, Radford kept his secret away from the media, away from the Russians, away from the public at home. While his boyfriend, Normand, accompanied him to Sochi, Radford remembers pausing before parting from Normand in public, considering a kiss or hug and ultimately opting against either. A simple "good-bye" or "see you later" would have to suffice. There was no need to invite the specter of trouble in Russia.
Role models everywhere! Congrats, Eric.
This has been reposted from GayWrites.