The following is reposted from Bilerico Project.
Obama Will Sign ENDA Executive Order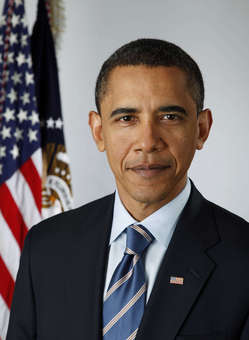 After coming under intense pressure from LGBT advocates, organizations, members of Congress, and the media -- and in the face of inaction from an obstinate GOP-controlled House of Representatives on the Employment Non-Discrimination Act (ENDA) -- President Obama will sign an executive order forbidding businesses that receive federal contracts from discriminating against LGBT people in the workplace. A White House official tells The Bilerico Project that the President has directed his staff to prepare the order for his signature, and that it will be similar to rules prohibiting federal contractors and subcontractors from discriminating on the basis of race, color, religion, sex, or national origin.
Federal contractors account for more than 20 percent of the American workforce.
NGLTF Executive Director Rea Carey released the following statement:
"This is a major step forward in the struggle for freedom and justice for LGBTQ workers and their families. Now millions of people will have the economic security they need to provide for their families. Through his actions, the President has demonstrated again his commitment to ending discrimination. We thank all the organizations who have worked so hard to make this piece of history. This decision is good for LGBTQ people, good for our economy and good for America. Unfortunately, many of us who don't work for federal contractors will still lack workplace protections. Now we must redouble our efforts for the urgent passage of state employment protections and strong federal legislation."
As we've previously reported here at Bilerico, employment protections for LGBT people enjoy widespread public support, including from nearly two-thirds of small business owners. In fact, as many as 90 percent of Americans believe LGBT people already have these protections under federal law. But no such federal law exists, and between the anti-LGBT Republican-controlled House of Representatives (which is determined to obstruct President Obama's entire legislative agenda) and an LGBT movement that is increasingly abandoning the current version of ENDA because of its troubling and unprecedented religious exemptions, a law isn't likely to be passed anytime soon.
In addition to the lack of federal-level workplace protections, LGBT workers also lack state-level protections against discrimination in a majority of states across the country. In 29 states it's perfectly legal to fire or refuse to hire someone just because they're lesbian, gay, or bisexual. If you're trans, that number rises to 32.
One of the federal contractors that will be most noticeably affected by President Obama's forthcoming order is ExxonMobil, which receives hundreds of millions of taxpayer dollars yet steadfastly refuses to enact policies that would ensure workplace fairness for LGBT workers. Just last month, ExxonMobil shareholders rejected a proposed LGBT non-discrimination resolution for the 17th time. But unless ExxonMobil wants to risk losing its lucrative federal contracts, it's going to have to finally drag itself into the 21st century and adopt LGBT-inclusive employment policies.