Obama Names Trans Attorney to Presidential Commission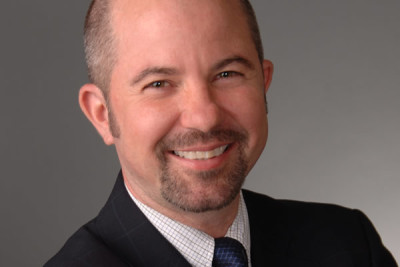 The White House announced on Monday President Obama has appointed civil rights attorney and long-time LGBT advocate Shannon Minter to the President's Commission on White House Fellowships, making him among the senior transgender appointees in the Obama administration. Obama named Minter to the position in a statement where also he declared his intent to nominate individuals for various ambassadorial appointments. "I am confident that these experienced and hardworking individuals will help us tackle the important challenges facing America, and I am grateful for their service," Obama said. "I look forward to working with them."
Currently, Minter works at the San Francisco-based National Center for Lesbian Rights, where he has worked since 1993 in various capacities and currently as legal director. The Texas native received a bachelor's degree from University of Texas, Austin and a law degree from Cornell Law School.
In his capacity at the National Center for Lesbian Rights, Minter has taken the lead in numerous lawsuits seeking the right to marry for same-sex couples, including the state lawsuit that initially won marriage equality in California before Proposition 8 rescinded the decision and federal litigation pending before the U.S. Supreme Court seeking recognition of out-of-state same-sex marriages.
According to the White House website, the President's Commission on White House Fellowships selects individuals for fellowships to work at the highest levels of federal government. The fellowships are last around a year and consist of working as full-time, paid fellows to senior White House Staff, Cabinet secretaries and other high-ranking government officials. Another member of the commission is Republican Ted Olson, who was a lead attorney in federal litigation that overturned California's Prop 8 and Virginia's ban on same-sex marriage.
The first openly transgender appointee in any U.S. administration was Dylan Orr, whom Obama appointed in 2009 as special assistant in the Labor Department's Office of Disability Employment Policy. Orr has since left the federal government and now works as head of City of Seattle's Office of Labor Standards. Another openly trans Obama appointee is Amanda Simpson, who's currently executive director of the U.S. Army Office of Energy Initiatives.
This article has been re-posted from Washingtonblade.com.