The following is reposted from Bilerico Project.
Obama Announces New Executive Order Protecting Trans Workers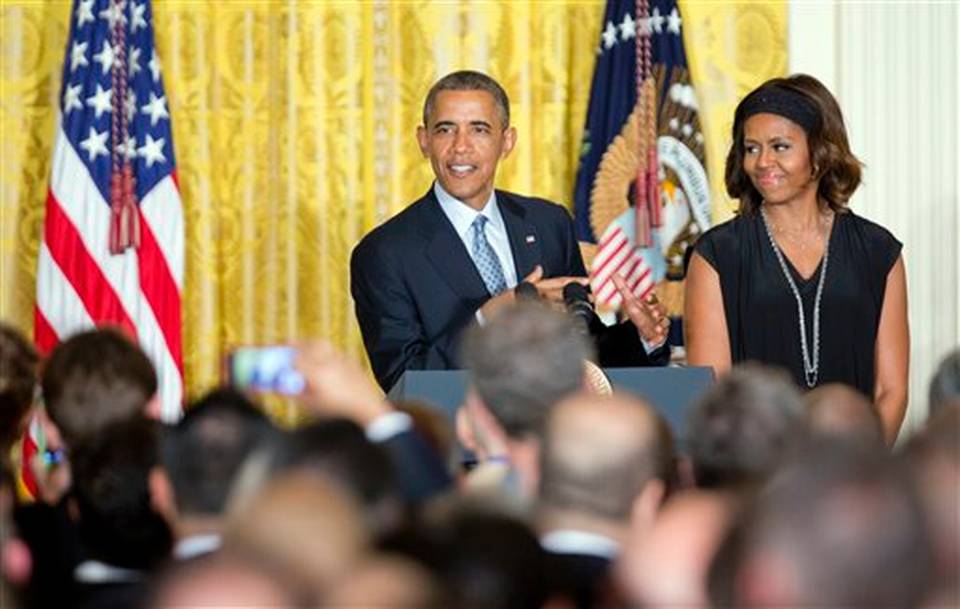 [Mpnday] at his annual White House LGBT Pride Month reception, President Barack Obama revealed that his administration is preparing an executive order that will protect federal employees from being discriminated against on the basis of gender identity. Currently only sexual orientation-based discrimination is prohibited.
According to Politico, White House spokesperson Shin Inouye had no immediate comment on the specifics of the newly-announced executive order.
The President also personally confirmed the news, first revealed by the White House two weeks ago, that he will sign a long-awaited executive order forbidding businesses that receive federal contracts from discriminating against LGBT people in the workplace.
Obama told the invited guests, journalists, and public officials assembled in the White House East Room that his administration has "gone further in protecting the rights of lesbian and gay and bisexual and transgender Americans than any administration in history." He congratulated LGBT advocates for the incredible gains that have been made since he took office -- and over the past year in particular -- and noted that much work remains to be done, particularly internationally.
But the President also challenged LGBT advocates to work for justice for other oppressed groups:
"Dr. King said an 'injustice anywhere is a threat to justice everywhere.' And that means that we've got to be able to set up a community that extends beyond our own particular narrow interests; we've got to make sure that we're reaching out to others who need our help as well.

"And that means fighting for poor kids. And it means fighting for workers to get a decent wage. It means showing compassion for the undocumented worker who is contributing to our society and just wants a chance to come out of the shadows. It means fighting for equal pay for equal work. It means... standing up against sexual violence wherever it occurs. It means trying to eliminate any vestige of racial or religious discrimination and anti-Semitism wherever it happens."
"That's how we continue our nation's march towards justice and equality," Obama said.
A video and the full text of President Obama's remarks at the reception for LGBT Pride Month is after the jump, via the White House. (Note the President's remarks honoring Bill Yosses, his executive pastry chef, and joking that his pies are so addicting that he must put crack in them. First Lady Michelle Obama, perhaps mindful of the right-wing trolls who criticize the President's every word, quickly jumps in to clarify that -- of course -- there isn't really crack in the White House pies.)