Newly Out Fox Contributor Isn't Very Concerned About Gay Rights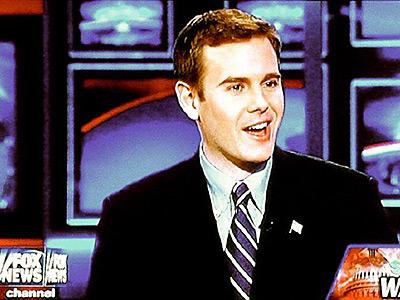 LGBT people truly are everywhere — including the ultraconservative Fox News Channel.
Fox News contributor Guy Benson, who is also political editor for Townhall.com, a conservative website, is coming out as gay in his forthcoming book, End of Discussion: How the Left's Outrage Industry Shuts Down Debate, Manipulates Voters, and Makes America Less Free (and Fun), a collaboration with fellow conservative commentator Mary Katharine Ham. "Guy here," he writes. "So, I'm gay."
Benson also gave a prepublication interview to BuzzFeed's Chris Geidner. "Gay rights is not something that dominates my attentions — or my passions — and that may seem incongruous, that may seem counterintuitive to a lot of people," he told Geidner in the interview, published today, "but the issues that I care about most undergird the reasons why I'm a conservative and have been forever and will be a conservative moving forward." These issues, he said, include foreign policy and health care reform.
He said he's for marriage equality but believes business owners who have faith-based objections should be able deny services to same-sex weddings. "I'm for civil marriage, I'm for nondiscrimination laws — but I think there should be broad carve-outs for religious organizations, in particular, and narrow carve-outs for closely held businesses that serve the wedding industry," he told BuzzFeed.
He objected to the idea that gay Republicans are suffering from self-hatred. "A free-thinking, free citizen of a free country is not obliged to be confined to a bedazzled ideological straitjacket because that's how they 'ought' to think and 'ought' to vote and 'ought' to rank their priorities," he said. "To jump to the conclusion" that a person's political views spring from "some secret, deep-seated, self-loathing is just lazy and boring," he added.
"The vast majority" of people who oppose marriage equality "are not bigots," he said, while acknowledging that Republican resistance to LGBT rights is keeping some people out of the party. "I don't think there's a quick fix to that," he said, although he thinks some GOPers are "softening" their opposition.
Benson's book comes out June 9.
This has been reposted from The Advocate.