Neon Trees Lead Singer Tyler Glenn Opens Up About Coming Out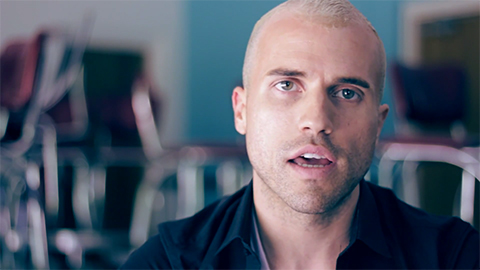 Neon Trees front-man Tyler Glenn has opened up about his experiences growing up gay and coming out. Glenn shared his story with Far Between, a documentary currently seeking funding on Kickstarter that hopes to share the stories of LGBT Mormons. Glenn announced to the world that he is gay in March of this year in Rolling Stone, declaring, "I am a happy and healthy Mormon gay pop star." Despite the incredible stress that weighed on him leading up to the story coming out, once released, Glenn describes the experience as an incredible "purge of emotion" with "so many thoughts and conversations with myself just leaving." Glenn looks back at the closeted life he once led and finds such an existence to be unimaginable now:
I can't imagine going farther in life without accepting who I am and now it's so refreshing to be able to say, I'm figuring it out and I don't have all the answers. When before I would make up answers or I would, you know, tell myself the solutions. And now it's just really refreshing to be able to say, like, yeah, I love guys. I still believe in that. I still believe in the power of prayer. I still love my family. I still hope that there's some sort of, you know, togetherness in the afterlife. I don't want... I don't know all the answers but I also know this is who I am, this is how I feel.
This has been reposted from Towleroad.