The following is reposted from The Advocate.
Michael Sam Signed by St. Louis Rams
Less than a week before being signed, Michael Sam told a group of reporters after practice, "I'm doing pretty good." It would appear he was correct.
Michael Sam, the first openly gay man to ever be drafted into the NFL, was officially signed by the St. Louis Rams. NFL.com announced Thursday that all 11 players drafted by St. Louis had been signed, including Sam, the second-to-last player picked by the Rams.
Sam was offered a four-year, $2.65 million contract, and is guaranteed $46,000, according to Fox Sports. After officially joining the team, he tweeted this photo, looking elated: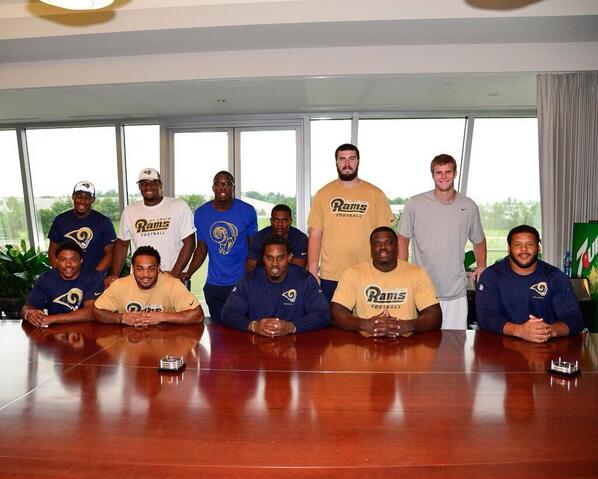 No word yet on whether Sam kissed his boyfriend after learning the news.