Meet an Officer Who Transitioned at the CIA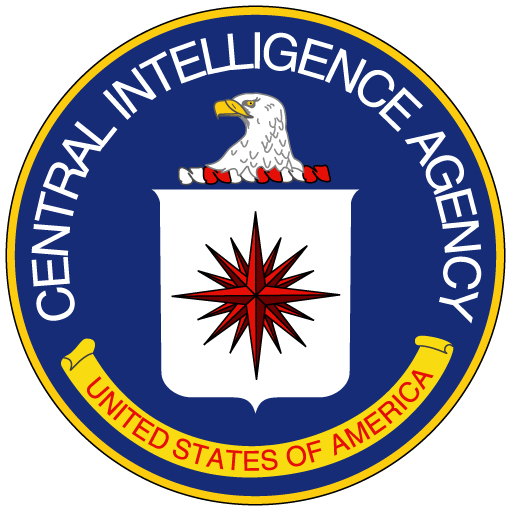 Those who work at the Central Intelligence Agency are used to operating under a veil of secrecy. Some even take on undercover assignments, assuming identities that may have no reflection of who they really are.
But what if you had to assume an alternate identity just to show up at work at the CIA every day? Jenny was working as an intelligence officer with a top-secret security clearance for five years — until two years ago, when she first began informing her supervisors that she is transgender and planned to begin presenting at work as the woman she truly is.
Jenny (who declined to give her full name or official title, citing security concerns, in a phone interview with The Advocate) lived as a woman among friends and family but had to don what she calls male drag when she reported to work. It wore on her.
"While we're undercover, we pledge to be honest with ourselves and the agency," Jenny says.
In fact, the words "You shall know the truth and the truth will set you free" are engraved on the wall in the main building of the CIA. Jenny says everyone there takes that quote seriously.
"I write memos for the highest customers in the country — for the president — and we try to speak truth to power," she continues. "But if we can't be authentic and truthful about ourselves, then that's a real problem."
Nearly 20 years ago, President Bill Clinton finally rescinded a McCarthy-era government policy that kept gay and lesbian people from receiving elevated security clearances. Since that executive order went into effect in 1995, there has been some more visibility of gay and bisexual officers, but the message was unclear as to whether the agency could or would accept transgender officers. After years of hiding, however, Jenny decided it was time to find out.
"I knew that it was something I couldn't carry on forever," she concludes. "It was time."
When she first told her superiors that she wanted to transition on the job, she says, the senior officers took the news in a way characteristic of professionals who frequently deal with sensitive, secure information.
"In our true, sort of normal agency fashion, we basically vested right to the logistics of when [my transition] would happen and who we would tell and what were the details of making sure it happened and went well and setting the timeline."
Jenny worked with her immediate supervisors, members of the agency's LGBT employee affinity group (the Agency Network for Gay and Lesbian Employees, or ANGLE), and a dedicated senior officer with the agency's human resources department. She and her colleagues reviewed the latest federal guidelines around transgender employees and set out on what would be a two-year journey to support Jenny living and working as her authentic self.
A key tenet of supporting transgender employees who want to transition on the job is letting the officer take the lead on identifying the kind of support they need, says Fran Moore (pictured at left), who was part of Jenny's transition team in Moore's former role as the director for intelligence.
Moore, who was an ally to ANGLE at the time Jenny came out as transgender, first learned about Jenny's case through an ANGLE representative on her staff and Jenny's managers.
"Once they raised [Jenny's case] with me, we actually got together to walk through where she was, what kind of support she needed, and what the professional sort of guidance was for how to enable and support an employee going through this process," says Moore, who now serves as dean of the agency's analytic training program.
Moore says one of the most important parts of that journey was fostering clear and respectful communication "so the employee can make that transition at their own pace, in a way that they are comfortable with."
But that doesn't mean Jenny didn't have apprehensions about coming out at work.
"When I was going into it, I was very concerned that I would be fired," Jenny says. "I didn't know any trans people at the CIA. I didn't know that you could be trans … if they employed people like that. I was terrified that I'd lose my job and all the things I had worked for. I didn't know how I would explain to my employer how this hadn't come up before. I was filled with a lot of fear."
"In the end I just did what I had to do," she says, "and I was very happy to find that the agency was a lot more inclusive and tolerant than it's let on."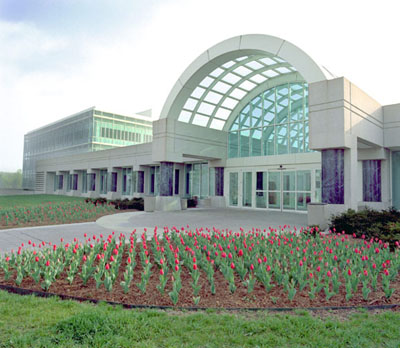 Despite an initially disappointing realization that her coming out made her the only openly transgender person currently working at the CIA, Jenny says her colleagues — and particularly members of ANGLE — went to lengths great and small to affirm her identity.
Her colleagues bought her an Ann Taylor gift card, she says, which helped her rebuild her entire wardrobe. Others approached her privately with stories of friends, family members, and loved ones who were LGBT, making it clear they supported her unconditionally.
"That really meant a lot to me," she says. "That people made that personal connection. I really had the support of everyone, because it went from my colleagues, to my immediate managers, and all the way up through the director of the agency."
The agency's LGBT group arranged for Jenny to attend a meeting of transgender people from various branches of the federal government. Those simple meetings, she says, helped her to let go of some of her own internalized negative stereotypes about transgender people built up from a childhood in a small American town, such as the misconception that all trans people are sex workers or sexual deviants.
"These are doctors, lawyers, rocket scientists, spies, and a retired SEAL Team 6 member," she recalls of her new network. "These are trans people doing extraordinary jobs, who just happen to be trans. They have the highest clearances our government has and are involved in really important work — and that was an enormous relief to me that I had not had before."
Aside from her gender, Jenny says little has changed in her post-transition work life.
"I am still traveling around the world," she says. "I'm still getting to brief policymakers. I'm still writing for the president, which is why I joined the CIA. But now I can be my full self and not feel like I have to hide anything."
In seeking guidance on how to support Jenny, her supervisors looked to what was then a draft set of guidelines laying out best practices for managers and colleagues of transgender employees. Through the course of Jenny's transition, those guidelines were finalized into a six-panel pamphlet that is now distributed to members of the intelligence community nationwide.
Aptly titled "The Intelligence Community's Best Practices for the Managers and Colleagues of Transgender Employees," the pamphlet serves as an introduction to basic terminology, including a definition of the term "transgender," lists considerations that should be taken throughout the process, and addresses security concerns. In fact, the document bluntly confirms, "there are no additional security considerations regarding an employee's decision to come out as transgender or to transition."