Matt
Pittsburgh, Pennsylvania
Operations Technology and Systems Support
Like most others have said, I always knew that I was different from the other boys. I remember having my first crush on a boy when I was in 3rd grade. He was my best friend at the time and I wasn't sure exactly what it was, but I knew that I liked him more than my other friends. We were together all of time, until his family moved away and that was the end of that.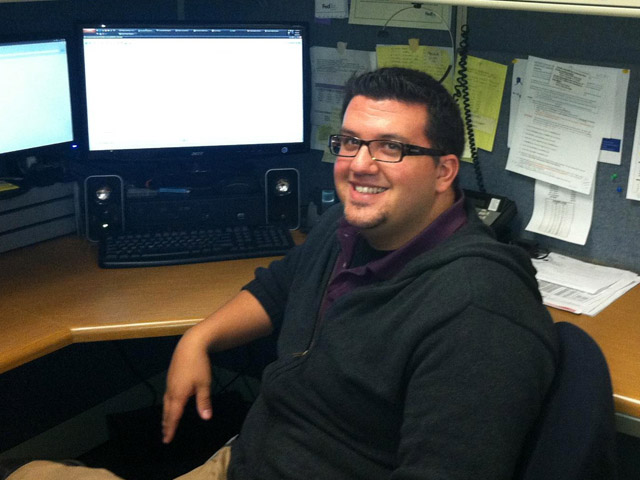 Fast-forward a few years to when I was 14. I decided at that point, it was a good time to come out to my Mom. We were standing in the kitchen one evening putting dishes away and I turned to her and said, "Mom, what would you say if I told you that I was gay?" I'll never forget her response… "I would say, okay, and if you're okay with it, then I am too. What do you want for dinner?" It was as simple as that and I couldn't believe it. Don't get me wrong, I wasn't yet ready to tell the world but I felt a hell of a lot better! Throughout middle school and high school, I was bullied everyday because people presumed me to be gay, even though at this time I still wasn't out.
I didn't end up coming out to everyone until I was out of college and it's been a great experience. I haven't lost any friends; in fact, I've gained some. When I started working full-time after school, I told a couple of co-workers that I was gay and it wasn't a big deal. In fact, I later found out that I was hired partially for that reason! When my boss interviewed me, she said that she could tell and that she wanted me on her team. That made me feel awesome! Five years later, I still work for the same company, in Information Technology, specifically, Operation Systems Support. I'm with a Fortune 500 company that offers benefits to same sex couples and has an LGBT group that actively participates in the community.
Everyone's journey is different. Some find it easier, others find it harder. No matter what, if you get knocked down at any point in your life, the key is getting back up. Let my story be a lesson that you can be anything you want to be.