Massachusetts voters elect Maura Healey as first openly lesbian attorney general in the US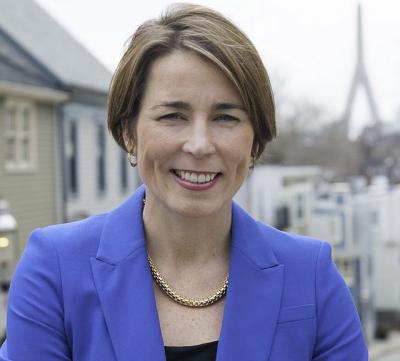 Massachusetts Democrat Maura Healey has made history this week, becoming the first gay or lesbian person in the United States to become an attorney general.
Healey was previously the state's assistant attorney general to Massachusetts Attorney General Martha Coakley and in 2013 announced she would run to replace her boss in 2014.
Healey was successful in a Democratic primary contest to be her party's candidate for the job, comfortably defeating former Democratic state senator Warren Tolman by a margin of 62.4% to 37.6%.
Yesterday the voters of Massachusetts had their say about who should be their next attorney general and chose Healey over her Republican rival John Miller when they went to the polls.
Healey played a leading role in her state's court challenge to the Defense of Marriage Act that banned federal recognition of same-sex relationships and lead the winning argument against the law.
'I'm so proud to be standing here as your next Attorney General. I will give it everything I've got everyday,' Healey said, following her win.
'As Attorney General I'm going to be your lawyer. I'm going to be your advocate.'
Healey's win has been hailed by the group EMILY's List, a political action committee that supports pro-choice Democratic women candidates.
The group's president Stephanie Schriock told the Huffington Post that the voters of Massachusetts had elected a 'progressive champion.'
'Maura has spent years fighting to expand rights and freedoms for women and families in Massachusetts. And now with the help of the EMILY's List community – three million members strong – she can take that leadership to the next level.'
Healey lives with her partner in Charlestown.
This has been reposted from Gay Star News.