The following is reposted from The New Civil Rights Movement.
Let's Cheer Our Own! Three Gay Men Win MacArthur Genius Grants!
by JEAN ANN ESSELINK on SEPTEMBER 26, 2013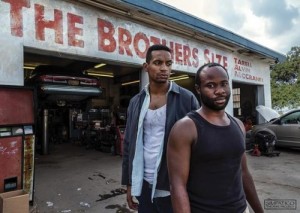 What would you do with $625,000?
Every year since 1981 the John D. and Catherine T. MacArthur Foundation has presented cash awards to U.S. residents who "show exceptional merit and promise for continued and enhanced creative work". The winners come from all walks of life, from science and medicine to writing and the performing arts.
MacArthur Genius Grants are not rewards for past work, but a recognition of a person's potential. The money is meant to develop that promise.
This year 24 outstanding people were chosen to receive a MacArthur Genius Award, including three talented gay men: dancer/choreographer Kyle Abraham, concert pianist Jeremy Denk, and playwright Tarell McCraney. They will each be paid $625,000 in quarterly installments over the next five years.
Take a moment to meet three very talented members of the LGBT community. Let's cheer our own! The photos are all from their Facebook albums.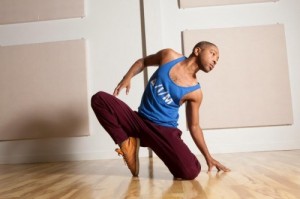 Kyle Abraham is a 35-year-old dancer and choreographer from Pennsylvania who has been dancing seriously since he was a teenager at Pittsburgh's Performing Arts High School. He is the founder and artistic director of his own dance company, Abraham.In.Motion. in New York, where he now lives. Kyle's newest work, Pavement, uses dance to explore violence.
If you would like to see Kyle dance in a work he choreographed, click here.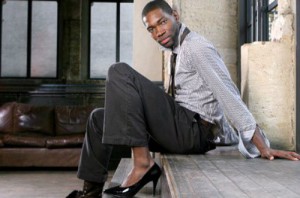 Tarell McCraney is a 32-year-old playwright from Liberty City, Florida, and a member of the Steppenwolf Theater Company in Chicago. His best known work, Choir Boy, is an autobiographical work about being gay in an all black upper-crusty boys school. Another of his plays, The Brothers Size is opening at the Simpatico Theater in Philadelphia next week. (That's the billboard for The Brothers Size at the top of the page.)
If you are interested, the New York Times Theater Section published a terrific article on Tarell and his work back in 2009. He was amazing even back then.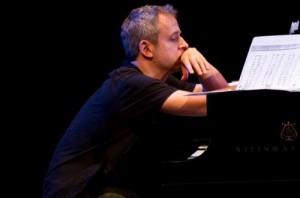 Jeremy Denk is a 43-year old classical pianist who has soloed with many of the great orchestras of the world, including the symphony orchestras of Boston, Chicago, San Francisco, and London. Jeremy's tour this season includes a return to Carnegie Hall.
The New York Times on Jeremy Denk:
Mr. Denk, clearly, is a pianist you want to hear no matter what he performs, in whatever combination – both for his penetrating intellectual engagement with the music and for the generosity of his playing."
Jeremy is also is a regular writer on all things music for The New Yorker. You can find his professional website, where you can listen to him play, here.
We congratulate the winners, and wish them continued success.