Launch Angels VentureOut Fund
There have been many high profile venture-backed companies in recent years led by LGBT founders and team including Facebook, Fab, Grindr, toktumi, Palantir and PayPal. These businesses and their leadership are building highly successful companies. They are also combating discrimination by raising the visibility of LGBT entrepreneurs and cultivating open and accepting corporate cultures.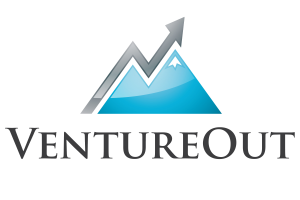 Nevertheless, LGBT entrepreneurs and their companies remain potentially underrepresented at all levels of the entrepreneurial finance ecosystem due to a lack of fit in the venture capital environment.
The Launch Angels VentureOut Fund believes that providing access to capital via the fund will help enable and empower LGBT entrepreneurs as they pursue future achievements and build their companies.
Launch Angels VentureOut Fund Logo
Opportunity
The Launch Angels VentureOut Fund, a micro venture capital fund managed by Launch Angels, is presenting an opportunity for accredited investors to participate in a fund that will make discretionary investments in companies that show diversity by having openly LGBT entrepreneurs as founders or in leadership positions.
Through the Fund, Launch Angels is presenting a convenient and low-barrier window for new and existing investors to discover high-quality LGBT-led deal flow, gain exposure to new investment areas, and support the next generation of LGBT business leaders. For a similar check size as one might write for a single angel investment, investors will own an equity stake in approximately twelve companies.
The Fund will invest in equity and convertible debt securities offered by companies generally at the Seed stage, with the expectation that the majority of returns (if any) will be realized within a 7-10 year timespan, and typically through M&A or IPO exits. Focusing on early stage companies will help create the next generation of LGBT business leaders and help maximize impact on the LGBT startup community.
Investment Criteria
The Fund will invest exclusively in companies that show diversity by having at least one openly LGBT founder or member of the management team.
In addition, companies must offer high-growth potential, financial return commensurate with risk, and meet Launch Angel's high standards for management team, investors, and business model.
For additional information visit Launch Angels