Kolkata gets first trans college principal in India – and probably the world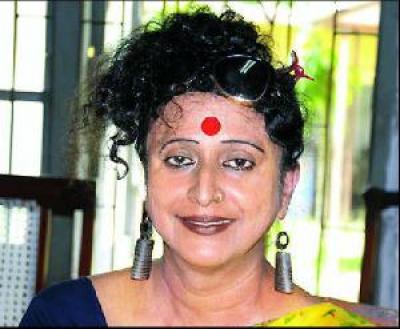 A women's university in Kolkata next month will get the first transgender college principal in India – and probably the world.
Manabi Bandopadhyay, currently an associate professor in Bengali at Vivekananda Satobarshiki Mahavidyalaya, will take charge of Krishnagar Women's College on 9 June.
'This decision was taken by the College Service Commission. I don't interfere in their decisions. They are aware of our open mind. I am happy with this decision,' West Bengal state Education Minister Partha Chatterjee told the Times of India.
Manabi visited the college Tuesday accompanied by her adopted son and a transgender friend.
'My new colleagues had seen me on television but I had only heard their voices. I wanted to meet them personally before joining,' she said, referring to her appearance on reality TV show Bigg Boss Bangla.
Transgender activists hailed Bandopadhyay's appointment as a victory for a community that is usually discriminated against.
India's Supreme Court recognized transgender people as third sex in a landmark ruling last year, but Bandopadhyay said a lot remains to be done.
'Even today parents think that this is a mental health issue. A few days back, a boy from Burdwan committed suicide when he couldn't stand the pressure from his parents, who wanted him to take psychiatric help because he was a transgender,' she said.
'I have come across boys who don't have support from their parents and cannot get operated upon without their consent. They resort to birth control pills, hoping that the high estrogen will help them feel like women. But they don't realize that these pills will cause more harm than good.'
This has been reposted from Gay Star News.