Jim Parsons to earn $1 million per episode of The Big Bang Theory for next three years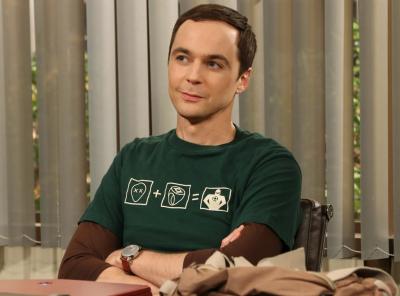 Jim Parsons, one of the highest-profile openly gay actors on television, has also just become one of the richest.
A three-time Emmy winner for his performance as Sheldon Cooper on the CBS comedy The Big Bang Theory, Parsons will earn $1 million per episode over the next three seasons, Deadline Hollywood reported on Monday (4 August).
The deal came after marathon negotiations with Parsons' co-stars Johnny Galecki and Kaley Cuoco receiving the same terms to remain on the network's highest-rated comedy.
The new per episode figure more than triples the $350,000 per show the trio was previously earning. They will also receive additional ownership of the lucrative show, signing bonuses and other perks.
Production of the show's eighth season is due to begin later this week.
Parsons is once again nominated for a best lead actor in a comedy series Emmy and is also nominated for supporting actor in a TV movie or miniseries for his dramatic performance in the HBO drama The Normal Heart.
The Emmys will be presented on 24 August.
This was reposted from Gay Star News.