Jesse Tyler Ferguson Tells His Coming Out Story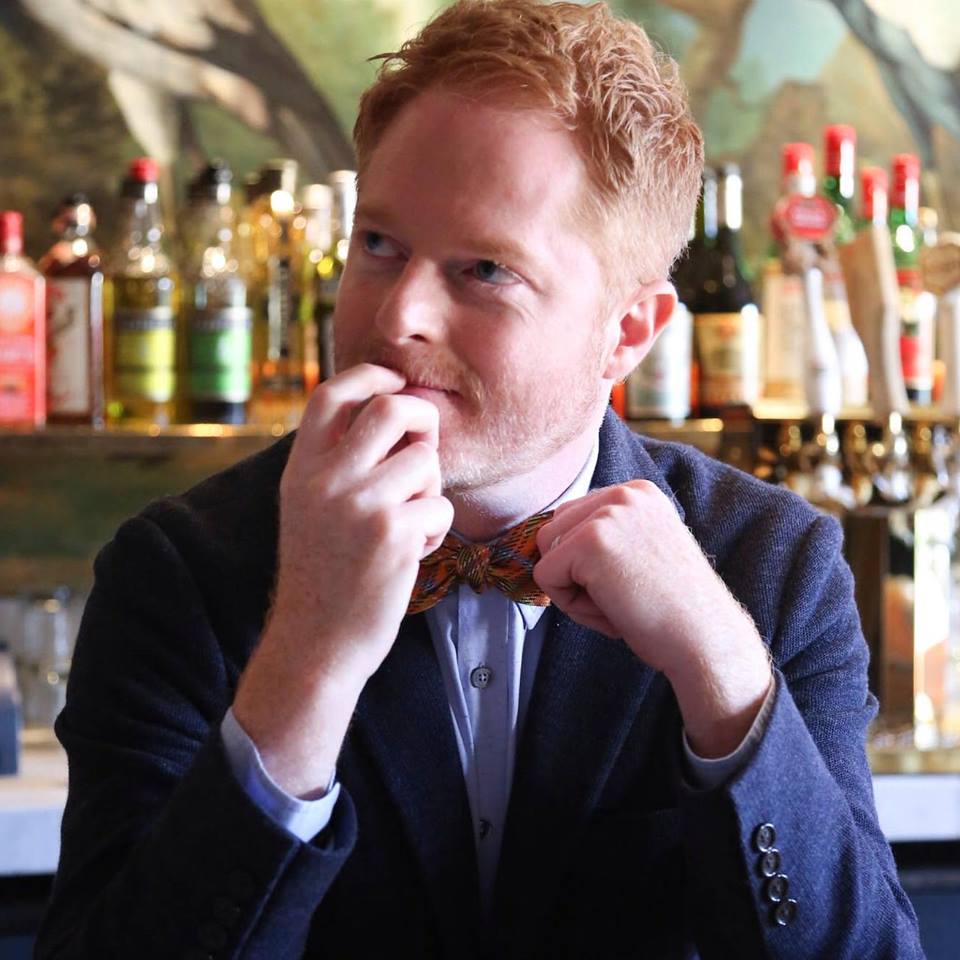 Modern Family actor, Jesse Tyler Ferguson, stopped by Aisha Tyler's podcast , Girl On Guy which explains itself as:
"a show about art, culture, booze, comedy, family, physical injuries, psychological bruises, action movies, rock music, ninjas, zombies, failure, success, sacrifice, video games, and blowing shit up."
Jesse talked about the process of figuring out he was gay, remembering :
"I kind of learned that I was gay from other kids. I didn't know what that meant. When you're that young, you don't know who you're attracted to. You don't know anything. I just knew I was different and I realized by the way other kids treated me that I was gay and that for them, it was not okay."
Jesse also proved with his first coming out story (there are two) that "it gets better" is more than a slogan.
"Well, I was caught stealing gay porn when I was 14, so I always considered that my coming-out." Jesse admitted to Aisha. "It was so humiliating. I had been stealing porn for a while. I had quite a little collection. And I would bring it into the house, and then I'd get nervous, so I'd hide it under the mattress, or I'd hide it behind a shed in the backyard. And then it would get rained on, and I'd have to go get the barbecue tongs."
Then one day, Jesse stole a magazine with an anti-theft device hidden inside.
"I had to go back and the woman asked me if I had anything in my backpack. She was giving me the benefit of the doubt." Jesse remembered. "She took me to the back room. They brought my dad in, and they showed him the nature of the material I was stealing, and it was really, really humiliating. So I always consider that my coming-out process."
Jesse went on to tell Aisha about how, after they got home, his father confronted him:
"He was like, 'okay, are you gay?' And I was, like, 14. I didn't really know. I didn't know what I was going through."
Jesse said he finally came out to his dad on his own volition, but that it took three time before his dad actually accepted it.
"But then in my later teen years I did come out to him, and it was like he needed to be told three times."
Jesse said when he was 21, years after coming out to him, his father asked if he had a girlfriend, and he had to remind him, "Dad! You know I'm gay, right?"
Jesse is now 38, married, and at the top of his professional game. It was encouraging to hear him, so comfortable in his skin, able to look back on his coming out process with humor and pathos. You can listen to the entire interview here.
It does get better. Jesse Tyler Ferguson lived it.
This has been reposted from The New Civil Rights Movement.