Jenner's 88-year-old mom says it was a 'wonderful day' meeting Caitlyn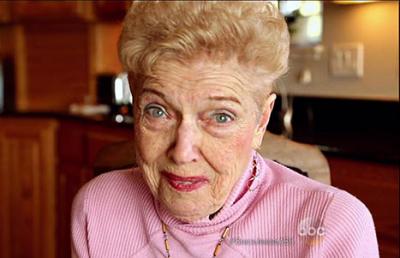 During an interview with Diane Sawyer in April, Caitlyn Jenner - then still known as Bruce - admitted that she had not been that close to her mother because of her life-long struggle with gender identity.
But that appears to be changing.
Esther Jenner, 88, visited her child in Malibu recently and met her for the first time as Caitlyn.
'It was a wonderful day,' Esther Jenner tells People.com. 'It takes so much courage to do what she's doing. When I first saw [Caitlyn], all I wanted to do was give her a big hug. It was such new information.'
Like Cher, another mother of a famous transgender child, Jenner is still adjusting to the new name and pronoun.
'It takes some time getting used to,' she says. 'I've called [Caitlyn] Bruce since the day he was born. It's going to take some time, but I will adjust.'
But the mother of the 1976 Olympic gold medalist is making every effort: 'I love her. And she's happy. That's all that matters.'
This article has been reposted from Gay Star News.