Hunger Games star starts new campaign to help gay teens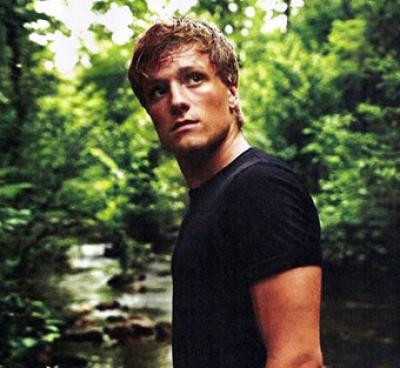 Hunger Games star Josh Hutcherson has revealed a new campaign to help gay teens living in rural areas.
The actor is working with Straight But Not Narrow, The Trevor Project and humanI-T to provide LGBTI youth with tools to help find their community. The initiative will be called Power On.
From now through to 16 October, Spirit Day, the charities will be encouraging teens to donate their old and unused laptops, tablets and smartphones to be refurbished and distributed to LGBTI resource centers across the US.
Hutcherson, who plays Peeta in the hit Hunger Games series, has already donated one of his own computers.
'It's awesome to know that it'll be used to help a young person out there who, before this campaign, wasn't able to get access to information and resources that could really help them,' he said.
'I've always respected the work that The Trevor Project does, and to have an opportunity for Straight But Not Narrow to collaborate with them on a campaign like Power On is exciting.'
According to GLSEN's Out Online study, more than half of LGBTI youth who were not out in person had used the internet to connect with other young people like them.
In 2012, Hutcherson became the youngest person ever to be presented with GLAAD's Vanguard award for helping the LGBTI community.
And in the following year, he said he was 'mostly straight' but said he wouldn't want to limit himself.
This has been reposted from Gay Star News.