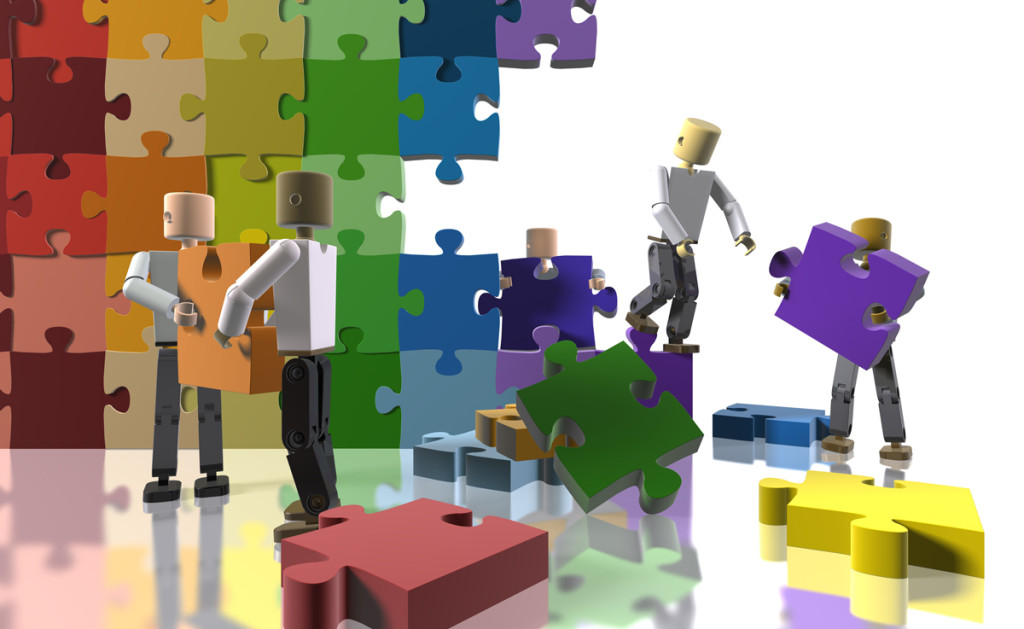 LGBT workplace equality is knocking at corporate America's door, with more top level executives coming out and discrimination laws being challenged. However, there are still 29 states in the US that can fire someone for simply being gay or transgender. In a piece for Fortune, Scott Beth writes an eye-opening commentary about how corporations can do more for their LGBT employees to combat discrimination in the workplace. Beth is the VP of Finance Operations and Workplace at Intuit, and he shares anecdotes from his job while creating a guideline that companies can follow in order to better serve their LGBT employees.
Comprehending how non-discrimination laws and policies are applied within a company's network is crucial to starting the conversation with top-level executives. For example, while a company may employ policies on a global scale, that doesn't mean the protection rights are equally distributed down the line when discussing state and local regulations. It's important to stay on top of these policies and to understand both the current laws in effect and how they are applied. Knowing specifics is also critical if you are trying to advocate for a cause within your company. He uses his own company as an example, with the experience of a gay employee who described the the tax filing process for himself and his partner as quite difficult. Because of the discussion, they were able to modify TurboTax, a program used to file taxes, to "reduce the complexity" of a situation that affects not only their own employee, but customers as well.
Support from within the company, from colleagues at all levels, is necessary so that LGBT employees can be their authentic selves at work. Beth explains that having to keep his personal life private kept him from being "productive or creative in that type of environment." Encouragement must come from within, and that includes allies as well. Intuit itself has a Pride employee network that "invites conversation" between LGBT employees and straight allies, in order to "invest in professional development and engage in community service." He acknowledges that this is a process, but sharing stories, and "standing up to derogatory comments and slurs" helps to strengthen the support network in corporations and is something that more companies should be accepting into their workplace policies.
This article was sourced from Fortune.