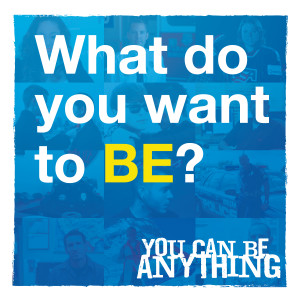 You Can Be Anything has recently launched its first fundraising campaign through GoFundMe, simply titled the #BE Campaign, and we need YOUR HELP.
Your donation will aid the development of our video projects and creation of new informational materials and resources that are dispersed at schools and youth outreach programs. It also helps us get the word out about our foundation and the #BE campaign at LGBT events and workshops, as well as supports the speaking engagements we arrange with LGBT and Gay/Straight Alliance groups. Without the support of activists and allies, we wouldn't be able to achieve our goals in the LGBT community.
If you haven't noticed already, we've launched the official re-design of our website to make it more streamlined and visually engaging. This is just one small part of what the #BE campaign hopes to achieve. We're also preparing new informative materials and resources, gathering new video and written submissions, organizing our attendance at LGBT events, and working on the details for a future community outreach project right here in South Florida.
Visit our GoFundMe page to help contribute to our foundation the #BE Campaign, and most importantly, share this with your friends, family, and colleagues on Facebook and Twitter. With your help and support, we will be able to show every LGBTQ person who may be questioning their career path or concerned that they can't follow their dreams: "You Can Be Anything!"