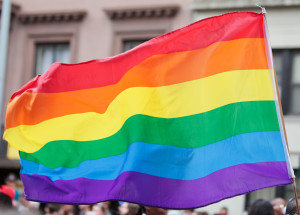 Many times when an LGBT individual comes out, their families may not be supportive of the decision, and this support can range from the emotional to the financial. This is especially crucial if the individual is a young adult on the verge of entering college. But several universities have started building emergency funds to help keep these students from dropping out because of lack of financial funding they may require.
These schools including Indiana University and Kent State University, have an application process and certain requirements that need to be met in order to qualify for the assistance. IU offers a $1500 per semester scholarship, and requires the student "be willing to have their names, biographies and pictures published in various GLBTAA publications," while they also offer smaller mini-grants to individuals and organizations that design projects focused on the LGBT community. Ken State has a less strict requirement policy, although their scholarship amounts are also less, with the maximum being $500 per application. Also, since the purpose is to help students graduate, they give some preference to seniors over freshmen typically.
While the numbers may not be great, they are an indication of higher education institutions understanding the necessity of supporting LGBT students. These students, who have most likely already faced some hardship in their personal lives, need to be able to obtain a higher education and enter the workforce with the same opportunities as their straight counterparts. Coming out and being able to live as their authentic selves shouldn't stifle the educational opportunity afforded to them.
Information for this article was sourced from The College Fix.