College Runner Comes Out as Gay With Special Message on Running Spikes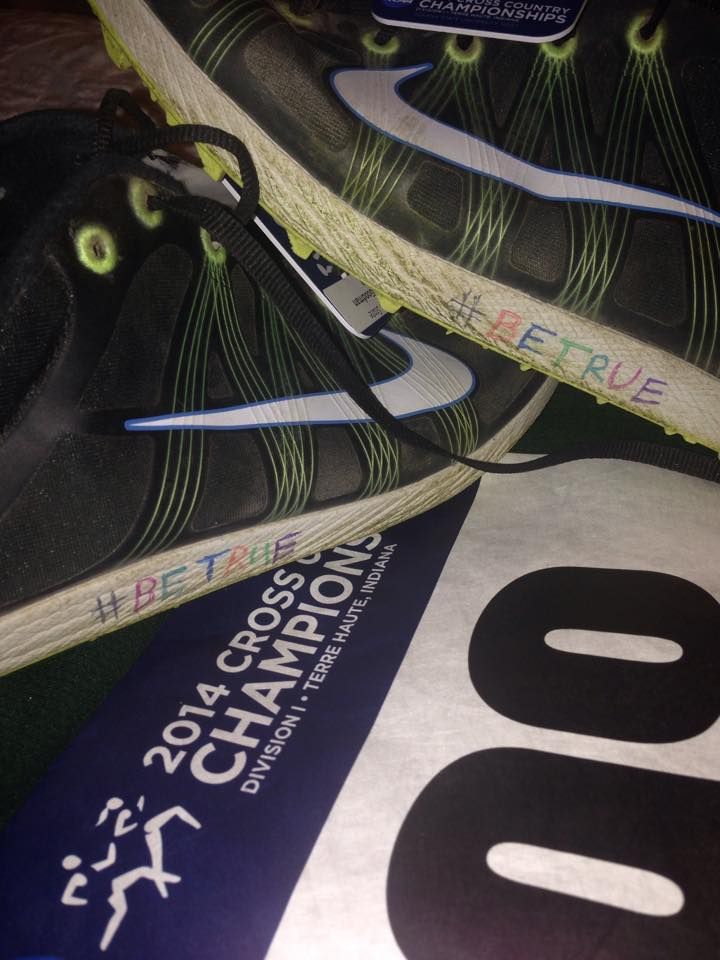 #BeTrue
That's the message Andrew Goodman scrawled on his spikes days before his final college cross country race, his own way of coming out to his friends and teammates.
The Colorado State distance runner wrote the two-letter phrase, inspired by Nike's slogan, on the outside of his black and yellow shoes in rainbow markers, then posted the photo on social media before competing at the 2014 NCAA Cross Country Championships in November.
"'You didn't run well because you're a gay boy and you like boys, so you're not as tough.' That sort of mentality is one of things that I hesitated about for the longest (time) and kept me from it," Goodman told Outsports. "You don't want to be viewed in a different light."
The 22-year-old struggled to accept being gay for over 10 years, casting doubt about his personal life and constantly questioning his sexuality.
"Part of the reason that it took me so long to come to terms with things … was that, basically, all of middle school I was bullied," Goodman says.
In eighth grade, Goodman recalls the team's star basketball player calling him a "fucking faggot."
"Those experiences stuck with me for a really long time and kind of built a connotation in my mind, because I was so young, that (being gay) was possibly a negative thing, and that people weren't going to be accepting of it," Goodman says.
Goodman says he has since been fully embraced by the rest of the men's cross country team after learning about his sexuality.
"Since I have figured (my sexuality) out and I know for myself, that's good enough," Goodman says. "I don't need to be … pursuing anyone or anything and putting my time and effort there. In reality, I only have one shot at this running thing, and that is where I'm going to focus my time and my effort right now."
This has been reposted from Gay Star News.