Christian rock star risks everything by coming out as gay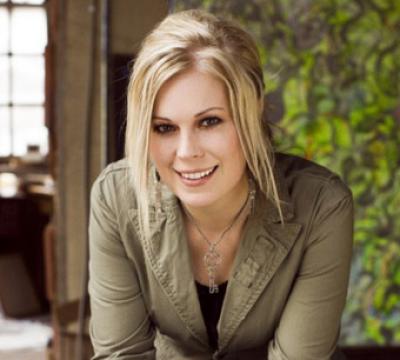 While Vicky Beeching may be a star on the Christian rock scene in the US, she has decided to risk everything by coming out as gay.
The 35-year-old Brit is already being targeted by homophobes who feel 'betrayed' by her coming out. But if she didn't, as she revealed in her coming out interview with The Independent, it could have killed her.
Beeching, known as a theologian and musician, said she has long been a part of religion.
But when she felt attracted to other women, she felt 'embarrassed and ashamed'.
'Realising that I was attracted to them was a horrible feeling,' Beeching said. 'It became more and more of a struggle because I couldn't tell anyone.'
In her teenage years, she went to a Christian youth camp in England. There she suffered an 'exorcism' to remove her 'homosexual demons'.
'It was really frightening. I was already feeling so vulnerable, it was horrible to think, "Am I controlled by demons?"' she revealed.
And then later in life, as she found solace in music and was touring around the south in the US and performing at anti-equal marriage concerts.
But then, she was diagnosed with an auto-immune disease called linear scleroderma morphea – otherwise known as coup de sabre – where soft tissue turns to scarring. It can cause epilepsy, blackouts, and can kill.
Beeching said: 'The doctor here said, "In our experience there will always be one thing you can name that is a point of stress, of deep trauma in your life, that triggers this."
'For me there was no question: it was the stress of my sexuality.'
It was there she made a vow, she would have to come out no matter the consequences.
'What Jesus taught was a radical message of welcome and inclusion and love. I feel certain God loves me just the way I am, and I have a huge sense of calling to communicate that to young people,' she said.
'I just want to help anyone in that situation to not have to go through what I did, to show that instead, you can be yourself – a person of integrity.'
After the news broke last night, people who may not have been her fans before announced their support for her.
On Twitter, Beeching said: 'For once, I am speechless & don't know what to tweet. I'm so moved by all your kind words. Have cried reading them. Thank you. Thank you.'
This has been reposted from Gay Star News.