Billy Bean on going from closeted player to a gay ambassador for Major League Baseball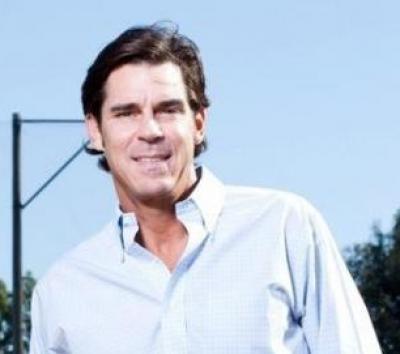 Billy Bean quit pro baseball in 1996 unable to cope with playing in the big leagues and being a closeted gay man.
A year earlier, he had watched his partner die of HIV-related causes and went on to play in a game for the San Diego Padres on the same day. He didn't tell his teammates or anyone else.
Flash-forward 18 years and Bean is back in the game in Major League Baseball's newly-created job of Ambassador for Inclusion.
'Almost 20 years after leaving the game, I got called up again. Just like my first time, I have goosebumps. Time to go to work,' Bean wrote in a column posted on the league's official website on Friday (8 August).
'After I left baseball, my life changed in many ways. I learned some important lessons from the LGBT community. In turn, I began sharing my story. I regained my confidence and I decided to help others who struggled like me. It took time, but I came to terms with myself. I went to work in the business world, found some success, but I never stopped missing baseball.'
Bean, 50, played for the San Diego Padres and the Los Angeles Dodgers and came out as openly gay in 1999 - several years after he had prematurely retired from the game.
He will provide guidance and training related to efforts to support those in the LGBT community throughout the organization including both major and minor league clubs.
His appointment was announced last month on the day of this year's All Star Game.
'I had come full circle,' he wrote. 'From the darkest time of my life, when I was afraid to ask for help, to this day, when I was returning to the game I love.
'Only now, my job is to help make sure that nobody else ever does what I did. It is my responsibility to make sure that everyone who is part of the MLB family knows that there will always be help if they need it, and they can thrive in a fair and equitable workplace that embraces all aspects of diversity.'
The has been reposted from Gay Star News.