Being Transgender At Work Can Be Hard, But Made Easier With An Ally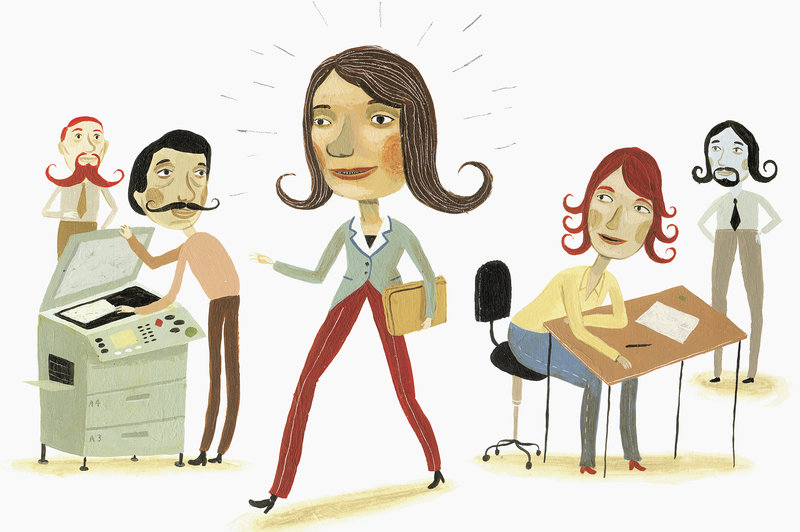 Bruce Jenner's national TV interview with Diane Sawyer in April ended months of speculation. The former Olympian turned reality TV star revealed that he now identifies as a transgender woman — though he still prefers to be called "he" for the time being.
Jenner was hailed as a hero for his openness on an issue that has caused real heartache for many. National surveys show an unusually high rate of attempted suicide among people who are transgender.
Conversations with family about transitioning to the person you truly feel you are can be very hard. Getting through the same process in the workplace can bring its own set of serious consequences.
The Justice Department recently filed suit against Southeastern Oklahoma State University for discriminating against a transgender professor, who complained about her treatment and then was fired.
Andrea Zekis did everything in her power to make sure things turned out differently. Zekis, who used to be Gary Zekis, works as a cartographer for the Arkansas State Highway and Transportation Department in Little Rock.
This week on For the Record: transitioning at work. We hear from Zekis and two co-workers who witnessed Gary's transition to Andrea.
Listen to the story and/or read the rest here.
This has been reposted from NPR.