The following is reposted from The Gaily Grind.
Australia's First Gay Rugby Union Team Win's Historic Game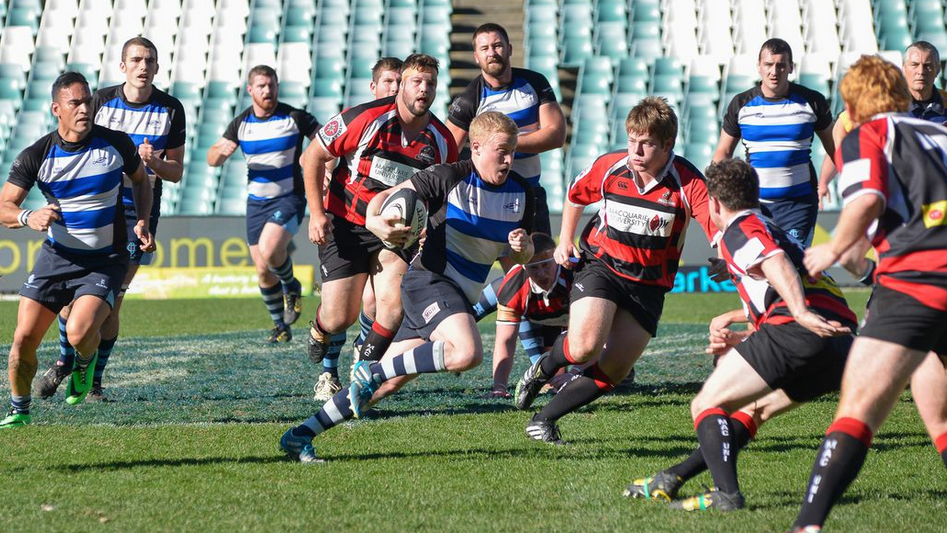 Two international rugby legends are congratulating Australia's first gay rugby union team for its decisive win during an historic game.
The Sydney Convicts are the first gay rugby team, and only the second gay team in the world, to play at a professional sporting event. On Sunday, the Convicts beat the Macquarie University Warriors 30-12 during a 'curtain raiser,' a game held ahead of the international 'Super Rugby' match between the NSW Waratahs (AUS) and Highlanders (NZ) at Sydney's Allianz Stadium. The game is part of a series of initiatives to tackle homophobia in sport being led by organizers of The Bingham Cup, the world cup of gay rugby, held in Sydney next month.
"It was a tough, physical match with both teams very hungry to win, but the Convicts poured their hearts and souls onto the field, fighting hard from start to finish," said Convicts Head Coach and retired captain Charlie Winn. "The curtain raiser was a once in a lifetime experience for the team and I'm proud we made the most of this historic opportunity to show gay men can and do play quality rugby. I hope we've opened the door to similar games being held in the future around the world."
International rugby superstar and former Wales captain Gareth Thomas is one of only two professional rugby players to have come out of the closet. He came out in 2009. He said, "I congratulate the Sydney Convicts for winning this historic game, it certainly says a lot about the calibre of gay rugby teams around the world. Thankfully we are moving incredibly quickly toward attitudes changing about gay people and whether they can play tough sports like rugby. This may be the first gay team invited to play a curtain raiser but I hope it's not the last. Rugby is a game for all shapes, sizes and personalities and it needs to be a game for everyone regardless of sexuality. I think rugby can lead the way in changing sporting culture and I'm very hopeful we'll see more games like this around the world."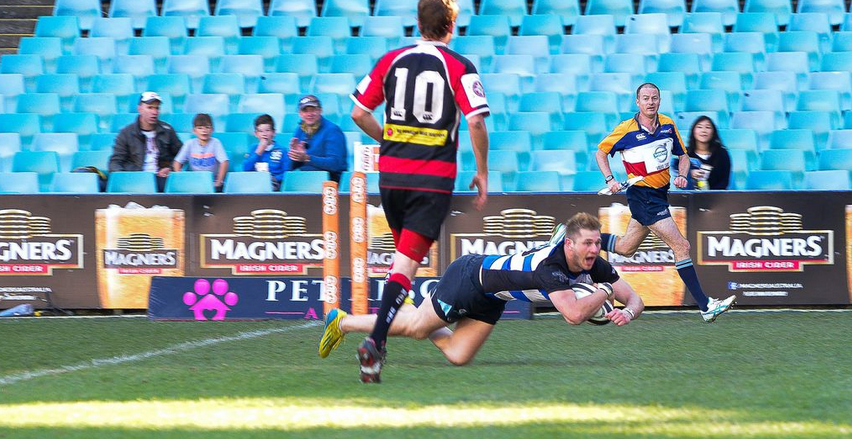 Another international rugby legend, John Eales, the most successful captain in Australian rugby history, agrees with Gareth Thomas. The retired Wallaby said, "I am very proud of the Convicts for making history while also challenging stereotypes around gay men. Sports can and must lead society and be welcoming for everyone. It's always disappointing to hear stories of people who don't play sports because they fear discrimination. I'm sure that by holding historic events like this weekend's curtain raiser and taking other steps to publicly support gay people, we can help eradicate homophobia and discrimination in sport."