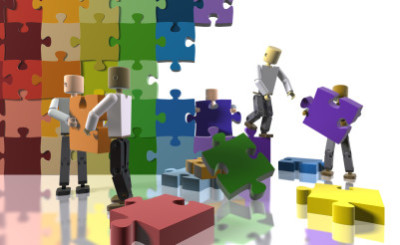 A discussion about the importance of LGBTI acceptance in the workplace was held in London this week, as one of the central events taking place during the city's Pride Week celebrations. At the panel, which was called "Engaging across the LGBT spectrum to drive business results", nearly 60 people met to discuss what steps should be taken to increase LGBT visibility, how businesses can enact change in their internal policies, and how they interact with both personnel inside the company as well as with external media.
The group discussed the importance of having an open and honest discussion in the workplace, and making sure that the atmosphere is welcoming for LGBT employees so that they can be open and out at work. This allows for the presence of true role models within companies, and the creation of LGBT network groups. It was also addressed that companies need to do more in their relationships with the external media and how they represent LGBT sectors in marketing campaigns. While some companies felt they could be accused of 'pinkwashing', Amy Stanning, Shared Services Director at Barclays, explained how it's "important that all customers or potential customers can connect with us."
One other critical issue that was raised is the need for active straight allies within companies and businesses. Not just friends who passively favor LGBT inclusivity in the workplace, but those that are vocal and take action to support it. Stanning went on to elaborate on the fact that their Global Head of Compliance, Mike Roemer, who is a straight ally, flew in last year to attend London Pride with the LGBT colleagues from Barclays, and this year he would do so again. This, she says, "sends out a powerful message to more junior colleagues; when staff see straight colleagues attending Pride marches, it says, 'there's no bar to you advancing because you're LGBT.'"
Quotas were discussed but ultimately seen as imposing a strict number on the issue while not centrally tackling it. Rather, it seems, the conclusion was to create an environment where diversity is present, people can advance upwards based on merit, and encouragement and support is provided to LGBT colleagues through groups and vocal straight allies.
Information for this article was sourced from Gay Star News.