The following is reposted from The Gaily Grind.
19 Year Old Olympian Tells the World Three Little Words: 'I am Gay"
19-year-old John Fennell is already quite the accomplished teenager. He was his high school's valedictorian, he is currently studying business at the University of Calgary and he represented Canada in luge at the 2014 Winter Olympics in Sochi, Russia.
But there is one thing the young Canadian Olympian hasn't been able to do, that was until the eve of his 19th birthday yesterday; tell the world he is gay.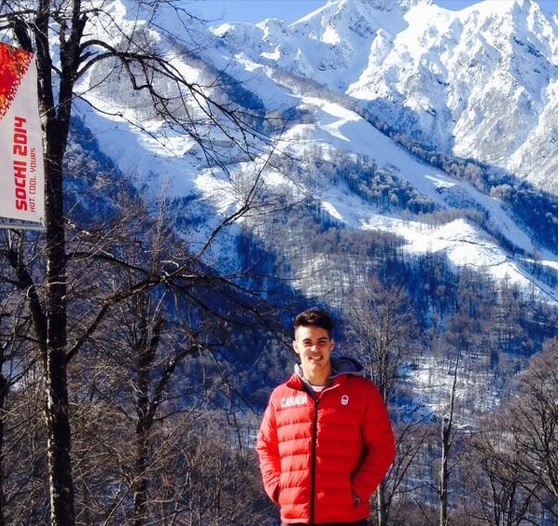 "It's suffocating," Fennell says of his life spent inside the closet. "You have to play this game of, 'who knows?' You can't let off any vibes or secrets. You have to act super macho. You have to be hyper aware of your mannerisms and to not let off any vibes that could get detected. It's very exhausting."
"It's an all-consuming paranoia of who could find out through what means," he told the Calgary Herald.
Fennel says he has gone public in hopes of serving as a role model for those still suffering in silence.
"I was a little distraught over the lack of leadership going into Sochi," he says of competing in country with laws forbidding "propaganda" of homosexuality to minors. "There were a few out girls, but to my knowledge there weren't any out guys, and I know they're there.
"I'm an athlete. Realistically, I put on a spandex suit and slide down a mountain. I'm no message board for political movements. But we need to have leaders in our sport community. If it takes a 19 year old to step up and to that, I'm more than willing to use my voice or the platform that I've been given to give a figurehead to gay youth in sport."
The Calgary Herald adds:
The son of former Canadian Football League superstar David Fennell and the younger brother of Michigan State nose tackle David Fennell Jr., John Fennell played football, soccer and basketball before settling on the Olympic discipline of luge.

In his mind, Fennell found it more comforting to hurl himself down an icy track at 140 km/hr than to face the fear of being found out in a team locker-room.

"It's something I was aware of, but something I didn't act upon for a long time," he says of his sexual orientation. "It was something I tried to hide. I dated girls in high school. Being in an athletic culture, there's a certain amount of bravado you have to uphold, so it's something I really suppressed about myself."